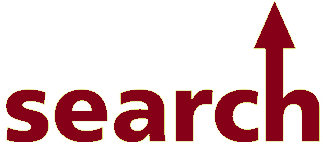 Search 385472 laptop and tablet screen models
If you're searching for a replacement laptop screen, finding the correct replacement is easy using our advanced laptop screen finder technology. The laptop screen finder allows you to quickly search our inventory of over 385472 LCD panel replacements. To use the laptop screen finder search facility all you need to do is type your laptop model type, or enter the model number from the back of your laptop LCD screen (assuming you have already removed this from the lid of the laptop).
Finding the laptop model number should be an easy task, many laptops include the model number of the laptop around the screen bezel (frame) or on the underside of the laptop, we've included a table of popular laptop brands below to assist you.
Finding your LCD screen model number is a little more tricky, but once you know what you're looking for the task becomes very easy. Assuming you have removed the old laptop screen from the lid of your laptop, you'll find the LCD model number usually on a large sticker on the back of the screen itself. The laptop screen model number is usually the boldest thing you'll see on the back of the LCD panel and should be around 10-15 digits long. We've also included a list of common screen model manufacturers and what their part numbers look like for you below.
Once armed with the model number of your laptop or your laptop screen model number, you can begin to search for a replacement screen below. You can select a category to refine your searches if your first search produces too many replacement laptop screens in the results.
Identifying your laptop model name or number
| | | | |
| --- | --- | --- | --- |
| Laptop manufacturer | Model number | Example | |
| | | | |
| Acer | Usually under the laptop | Aspire 5735 | |
| | | Aspire 5738G | |
| | | Extensa MS2205 | |
| | | | |
| Advent | Usually under the laptop | Roma 2000 | |
| | | 7115 | |
| | | | |
| Apple | Usually under the laptop | A1237 | |
| | | MC503LL | |
| | | | |
| ASUS | Usually under the laptop | EEEPC 1001HA | |
| | | N70 | |
| | | K40 | |
| | | | |
| HP / Compaq | Near keyboard or screen | Presario CQ61 | |
| | | Pavilion DV6000 | |
| | | Pavilion G70 | |
| | | Mini DM1 | |
| | | | |
| Clevo / Mitac | Under the laptop | M72SR | |
| | | W76K | |
| | | | |
| DELL | Around keyboard or screen | | |
| | | Vostro V13 | |
| | | Precision M40 | |
| | | Inspiron 4000 | |
| | | | |
| | | | |
| Ei Systems / e-Systems | Under the laptop | 1201 | |
| | | V50 | |
| | | | |
| Acer e-Machines | Under the laptop or near screen | E525 | |
| | | MS2294 | |
| | | | |
| Fujitsu Siemens | Under the laptop | Amilo V5535 | |
| | | Lifebook NH751 | |
| | | | |
| Gateway | Under the laptop | 7405GX | |
| | | NV77H05U | |
| | | | |
| IBM / Lenovo | Base of the laptop | Ideapad u550 | |
| | | Thinkpad T400 | |
| | | Thinkpad E525 | |
| | | | |
| Medion | Laptop underside | Akoya P6625 | |
| | | MD98410 | |
| | | | |
| MSI Microstar | Under the laptop | Wind U160 | |
| | | Wind U100 | |
| | | Megabook X410 | |
| | | Megabook GX60 | |
| | | | |
| Packard Bell | Under the laptop on the base | Easynote TM82 | |
| | | Easynote GN45 | |
| | | | |
| Samsung | Underside of the laptop unit | R519 | |
| | | NP300E7A | |
| | | NC10 | |
| | | | |
| Sony | Around the screen or keyboard area | VPC EB3F4E | |
| | | VGN NW21 | |
| | | PCG 71211M | |
| | | | |
| Toshiba | Under the laptop | Satellite L650 | |
| | | Tecra A10 | |
| | | Portege R200 | |
Identifying LCD screen model numbers
| | | | |
| --- | --- | --- | --- |
| Screen manufacturer | Model starts with | Example | |
| | | | |
| AUO / AU Optronics | A, B or G | B156XW02 V.1 | |
| | | | |
| BoeHydis / Hyundai BOE | HV or HT | HT140WXB-501 | |
| | | | |
| Chi Mei | N | N17306 L02 | |
| | | | |
| Chunghwa | CLAA | CLAA140WB01A | |
| | | | |
| Hannstar | HSD | HSD100IFW1 A00 | |
| | | | |
| Hitachi | TX | | |
| | | | |
| ID Tech | IT or IA | ITXG77C | |
| | | | |
| Innolux | BT | BT140GW02 V.9 | |
| | | | |
| IVO | MT | M101NWT2 R2 | |
| | | | |
| LG Philips / LG Display | LP | LP101WSA TL A1 | |
| | | | |
| Quanta | QD | QD15TL07 | |
| | | | |
| Samsung | LT or LTN | LTN156AT02 | |
| | | | |
| Sharp | LQ or LM | LQ164M1LA4A | |
| | | | |
| Toppoly | TD | TD141TGCK1 | |
| | | | |
| Toshiba Matsushita | LTD | LTD133EXBY | |