How to buy
Buying replacement laptop screens from laptop-lcd-screen.co.uk is easy because we accept most major types of payment including all major credit cards. We also accept CHAPS transfers and cheques by mail. You can find our address on our contact page. Terms and conditions apply.
We operate extremely efficiently and do not perform any kind of marketing. Nor do we sell or loan your details to any 3rd party. Unlike other companies we only send emails with regard to a purchase or enquiry you made with us. Once your order is received and you are happy we never bother you again, unless you ask us something new in the future. This approach doesn't follow industry standards but we put you, the client first - always, and we know you don't like unsolicited mail. We don't either.








Education and government
Local government bodies such as education, authorities, NHS and all other public services can purchase laptop screens by purchase order. Find our more about purchase orders.
Trade prices
Traders, resellers, repair outlets and any other type of affiliate business, you're eligible for discounted prices when you purchase regularly. Find out more about how to get trade discounted laptop screens by applying for a trade account.
VAT Exemption
Note: We automatically remove VAT for buyers in the Channel Islands, Norway and Switzerland.
If you are a business in a European country (not the United Kingdom) and you have a valid VAT registration number, you can apply for a VAT exempt account. We'll remove the VAT for you on this website on all of your purchases. If you think you are eligible to buy laptop screens without UK VAT being added, apply here.
Wholesale
If you want to buy wholesale from us, we'll offer you some very keen pricing. Minimum orders for wholesale are ten screens, when ordering 10+ you'll get some excellent discounts. If you're interesting in buying laptop screens in bulk, visit our wholesale section.
Buy safely online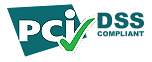 We use the latest security technologies to keep your online experience completely safe. Not only is our website enabled with encryption but it is also audited quarterly by SecurityMetrics™. Our PCI compliance certificate is at the top every page and all communication of personal information is encrypted with padlock encryption. You'll see the safety padlock on your browser when registering, or making payment on this website.