Save 20% - Tax (VAT) free laptop screens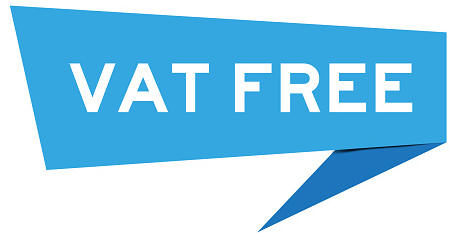 Want to buy laptop screens without paying VAT?
If you are a business within the European Union, outside of the United Kingdom and have a valid EU VAT registration number, you can purchase from this website without paying UK VAT (taxes).
Note:
Buyers in Guernsey or Jersey (UK), Norway or Switzerland do not need to apply as we will automatically remove VAT at the checkout.
What is VAT?
VAT is a tax that is added to all goods and services within the UK for consumers. Businesses within the UK can reclaim the VAT added to our goods at the end of their tax year, some businesses outside the UK can reclaim VAT also. Non business users cannot reclaim VAT. Find out more about VAT here.
How to apply for VAT exemption:
If you meet the following criteria, we can supply one or more laptop screens to you without the UK VAT tax, this can be done by purchasing online or by calling us to place orders.

1) You must be a business
2) You must be located and want the screen shipped within the European Union
3) You must have a valid EU VAT registration number
4) You must be outside the UK

If you meet this criteria, please apply below for a zero rated VAT account with us and you will be able to purchase online or via the telephone without having to pay the VAT. If you buy online the website will automatically remove the VAT at the checkout for you.
How long does the application take?
Applying for VAT exemption takes just a few minutes and you will get an answer straight away. Verification is immediate. Once verified you will be able to purchase LCD screens and related parts without paying 20% UK VAT tax.
Proceed to register your EU VAT number