626,424 Replacement Laptop Screens Online
EU's biggest supplier
Next Morning Delivery
Extensive online help
2 Year Warranty
4.9/5 on TrustPilot™
4.9/5 on Google™

Questions?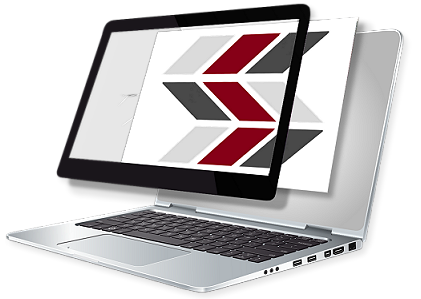 Easy Laptop Screen Repair:
Replace any type of laptop, notebook or tablet display, with our range of high quality brand new replacement laptop screens - or tablet touch screens and get a 2 year warranty, and VERY fast delivery, from Europe's largest and most professional screen replacement store.
Most screens are replaced and repaired, in less than half an hour!
If you're looking for a replacement display, whether for personal replacement of a broken laptop screen or cracked tablet screen, or because you are a professional or reseller, you've come to the right place. We know you need a quality replacement part quickly that's why we offer a 2 year warranty as standard on all our products and extremely fast delivery. We're your one stop display shop because we stock a huge replacement laptop, tablet and netbook screen inventory of over 626424 lcd models and we offer discount schemes to regular buyers and we have the best customer service in the business, end of. We not only stock the popular brands like Acer, Apple, Asus, DELL, Hewlett Packard, Sony (discontinued) and Toshiba but we also stock a massive inventory of LCD part numbers for screens by LG Philips, Samsung, AU Optronics, Hannstar and many other well know and hard to find LCD brands.
You may think that the process of fitting a replacement screen is particularly tricky, and if you do we'd like to tell you that it just isn't the case. LCD screen replacement is a very easy task and requires no particular technical ability whatsoever. Don't believe us? Watch us change a screen in 6 minutes.
Finding replacement laptop screens could not be easier with laptop-lcd-screen as we've compiled our comprehensive database of replacement laptop screens into helpful categories by laptop brand or by LCD model number. Simply click through the replacement screen categories until you find your model. To make life even easier, we've also designed an intelligent search facility across this site, which enables you to search our extensive database of replacement laptop screens and compare products quickly. You can choose to search for your replacement screens by laptop LCD model type (screen manufacturer LCD part number), or you can search by laptop make and model (if you have not already removed your lcd screen model).
In using this website, you'll benefit from first class products, great prices, security buying from a professional screen supplier and our 100% satisfaction guarantee. You'll also benefit from our leading expertise in the laptop screen market, our extensive product knowledge and our advanced online technology, which enables you to compare different screen types with ease. We offer photographs of many of the products and tons of online help to assist you in choosing and replacing your existing laptop screen, without the expense of a laptop screen replacement specialist.
Browsing the replacement screen categories is easy, simply click through the LCD types and brands until you find your replacement screen. If you cannot find your screen simply use the advanced screen search, which can be found at the top of every page, simply enter your laptop, tablet or screen model code and press find.
If you're still stuck and you need assistance, don't worry, we operate a first class support service.
Reviews from our clients:
Just to say, screen arrived yesterday (26/10/20), very well packed. Customer brought laptop back today (27/10/20) & new screen fitted. Very happy customer :-) If my customer's happy, then I'm happy. Thanks for a quick supply service. My only quibble is that you don't have a telephone or email contact !! :-( Cheers, -
Received the replacement screen and just installed. All working fantastic, thank you all very much for the help and quick responses/delivery turn arounds -
See more testimonials from Trustpilot and Google+