How to fix your Asus Vivobook series screen
Asus Vivobook series screen | laptop-lcd-screen.co.uk

There are too many Asus models to list on this page, so please use the filters above to choose a model series.

Finding a new LCD screen: Here at Laptop-LCD-Screen.co.uk, we stock every conceivable Asus model and can ship for a next day delivery. We also sell at trade prices to the general public.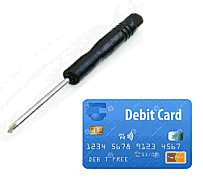 Preparation: All you need to begin is a small Philips-style screwdriver and a spudger (or credit / debit card, but don't snap it!). Before engaging in any repair, you must remove the battery and unplug the Asus laptop from its power source.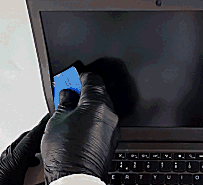 Removing the Bezel: In order to remove the LCD screen frame from the front of the laptop, you need to remove the bezel or plastic frame around the screen. Often this can just be pulled off but some Asus models can have screws in each corner, often covered by rubber or plastic caps that need to be removed first before prying with your spudger.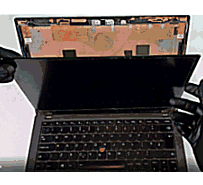 Removing the screen: Every screen varies in the way it is fitted, but the general principle is the same. Sometimes the screens are screwed into the lid in each corner. On some Asus models you'll find the screen can be stuck in with double sided tape. Watch our video for more detailed information on the different methods screens can be fitted.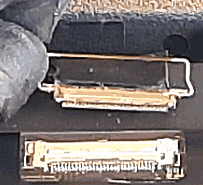 Removing the screen cable: You can now remove the cable from the back of the screen. Again, this is very simple as can be evidenced in the laptop screen repair video. Don't worry, the parts are not as delicate as you might imagine. There's usually a piece of tape across the cable which holds it onto the back of the screen. Pull the tape downwards gently to release and remove the cable. Sometimes there are clips holding the cable in place. If so, simply unclip and remove the cable. Next, remove the old broken LCD.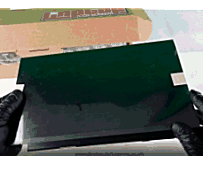 Fitting your new screen: Congratulations! If you have got this far, the rest will prove a doddle. Fitting of your replacement Asus laptop screen is simply a reversal of what you've just done. Don't force anything, be gentle, and ease your new screen into position before re-assembling your laptop by following these instructions in reverse.

More detailed instructions here