Edited by
Victoria Tompkins
How to spot a fraudulent website
With money harder to come by, online fraud is on the rise. Fraudulent websites are often cleverly designed, complete with a logo and an overall appearance not unlike a legitimate company. Though these websites are cunningly built, there are some tell-tale signs that they are not above aboard.
How to tell if a website is fraudulent
Top tips
1. Legitimate websites list accurate contact information, (in the form of a telephone number, email address and postal address.) If you're not sure whether a site is legitimate, take a moment to contact its staff via telephone or email. If you phone (or email) the company and receive no response during normal working hours, it could well be fraudulent.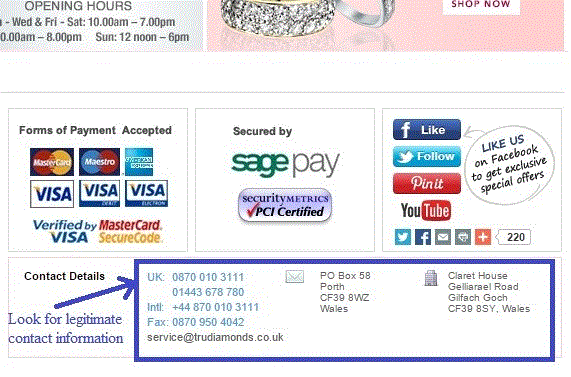 2. Left click on the left-hand side of your browser bar. At the top of the long menu that appears, you should be able to see whether a website has been verified or, whether it has passed standard security tests. If it hasn't, it may not represent an above board organisation.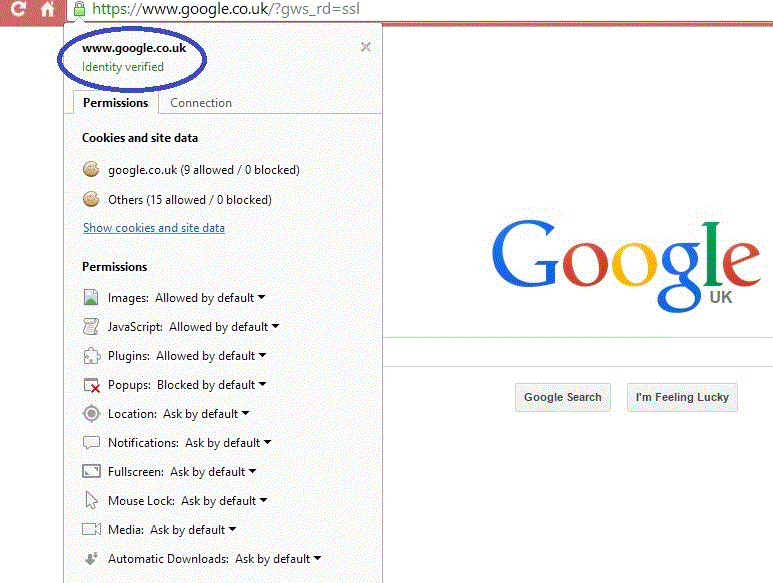 3. If you want to learn more about a site, (and whether it is safe and secure,) you can also use the Google Safebrowse tool.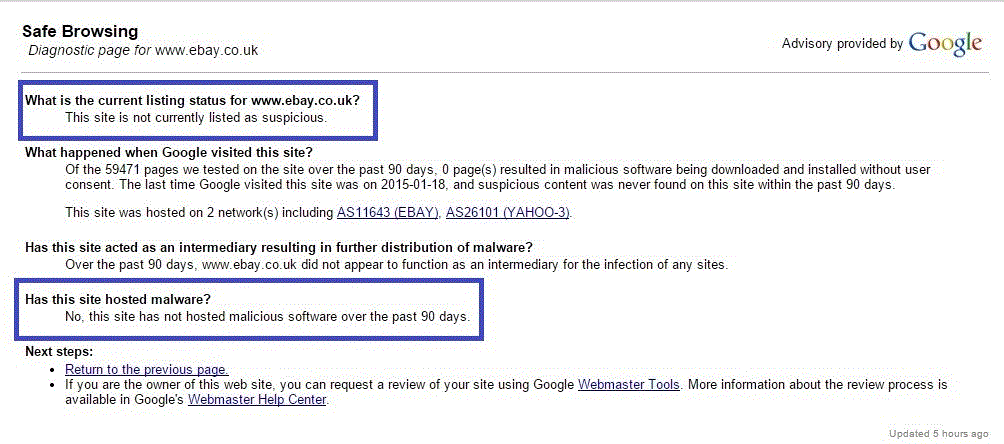 4. If a site is legitimate, it will contain genuine photos and content. If you find a site that consists of numerous, (and sometimes contrary,) descriptions, (with photos and words pasted from other sites or branded companies,) it may well be fraudulent.
5. Make sure the website's payment pages are secure. Note: a secure URL begins with https rather than http. (The https code is usually accompanied by a little padlock.)

6. It is always a good idea to conduct further research on a company before doing business with them. Type the name of the company into a search engine and check to see if it has received any customer reviews.
7. Assess the general layout and presentation of the website: numerous spelling and grammar mistakes indicate a lack of professionalism and may mean the site is not legitimate.
Spotting a fraudulent website
Helpful resources
1. How to spot online shopping fraud
3. The Which? guide to spotting scams
4. Tips for spotting fake websites
6. Tips and tools for avoiding online identity theft
7. A basic guide to spotting a scam website, from Scamwarners
8. How to avoid and report internet scams
9. How to spot a scam website: tips from Net Patrol
10. A guide to spotting a scam site